Approachable Wine and Food Pairing
Bring Rodrigue Molyneaux Wines to Any Recipe
Our wines stand alone, or they can further delight your experience – and taste buds! – with complimentary food pairings.
the basics
Wine and Food Pairing 101
Wine is a balancing act! When you know the flavor profile of your food- a generous rub? Lots of herbs? Braised or grilled proteins? – it's easy to make choices from a diverse portfolio. (It's more complex than red goes with meat, white goes with fish). Think of similarities and contrasts. Don't let a wine be heavier than your food, pair sweeter with spicy!
Our Recipes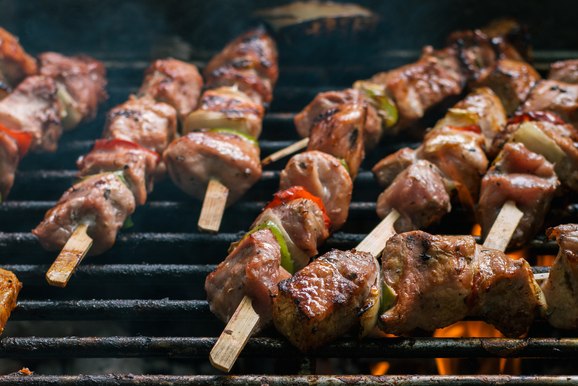 Steak, Bell Pepper, and Potato Skewers
2016 Estate Cabernet Sauvignon
A summertime take on steak and potatoes, this quick recipe is sure to please when paired with a Rodrigue Molyneaux Estate Cabernet Sauvignon.
Blueberry Sangria
2021 Pinot Grigio
A taste of Livermore summer in a glass, this Blueberry Sangria uses our crisp and refreshing 2021 Pinot Grigio and is a festive crowd pleaser.
Portobello, Bell Pepper, and Potato Skewers
2016 Estate Cabernet Sauvignon
A vegetarian version of our steak skewers recipe. The flavors from the charred vegetables balance perfectly with the subtle and elegant earthy aromas in our Estate Cabernet Sauvignon.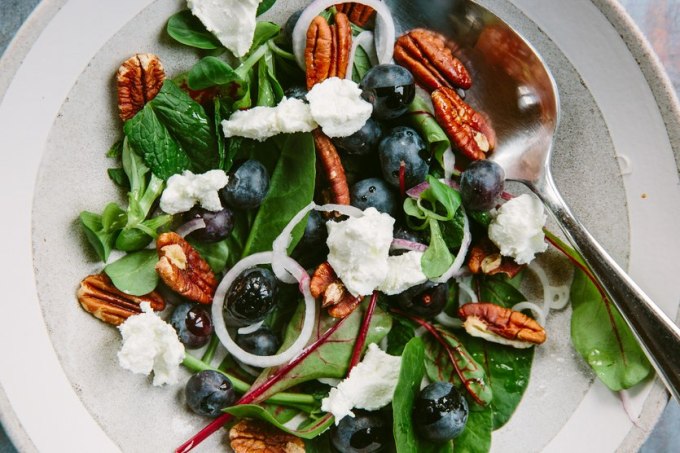 Blueberry and Goat Cheese Salad with Citronette Dressing
2021 Pinot Grigio
The crisp acidity of our award-winning 2021 Pinot Grigio cuts through the creaminess of the goat cheese in this light, yet filling salad.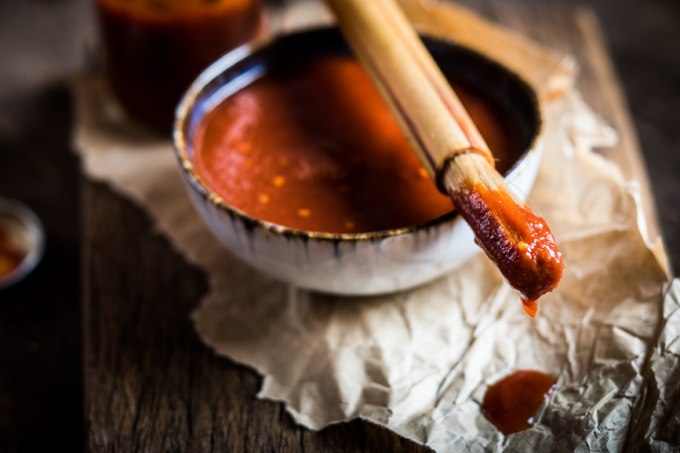 Blueberry BBQ Sauce
2017 Petit Verdot
This versatile sweet and smoky sauce pairs perfectly with our favorite wine for BBQs – Petit Verdot.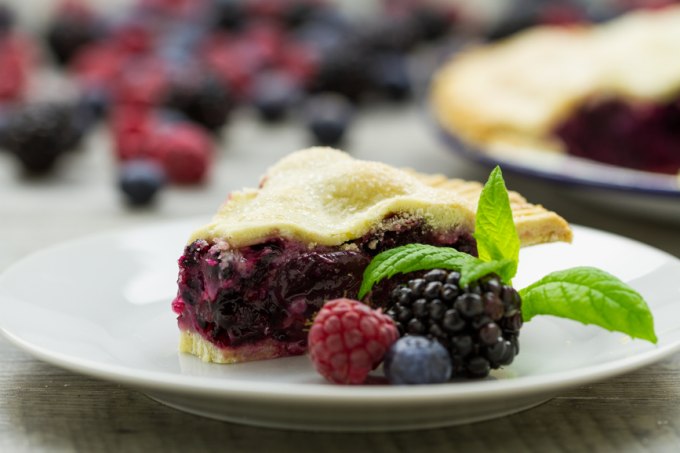 Blackberry-Blueberry Pie
2017 Envie
Our 2017 Envie dessert wine pairs perfectly with this not-too-sweet, yet delicious blueberry and blackberry pie.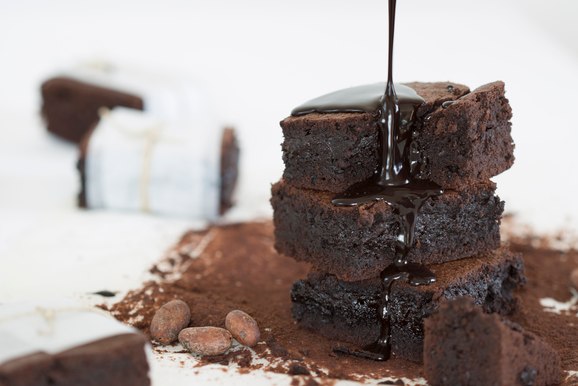 Chocolate Brownie Muffins with Blueberry Chocolate Sauce
2017 Envie
The dark chocolate in these decadent brownie muffins pairs perfectly with our 2017 Envie dessert wine.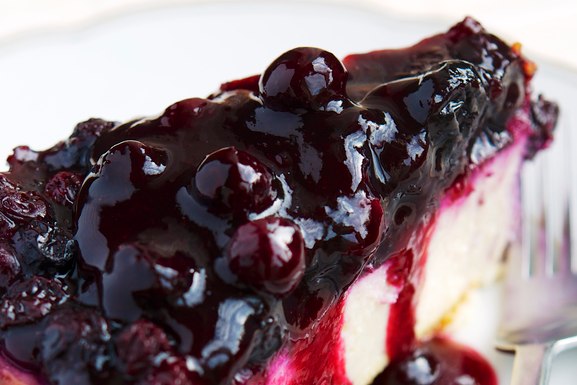 Blueberry Stilton Cheesecake
2017 Envie
The addition of a blueberry stilton cheese to this cheesecake recipe creates a dessert where the flavor of each bite is complete when followed by a sip of our 2017 Envie.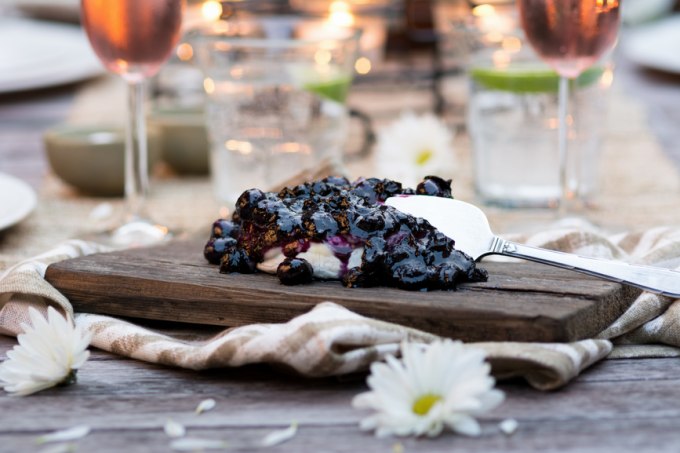 Berry Compote
2017 Envie
Using in-season berries, this delicious compote is a perfect topping for our Blueberry Stilton Cheesecake or as a pairing on a cheese plate.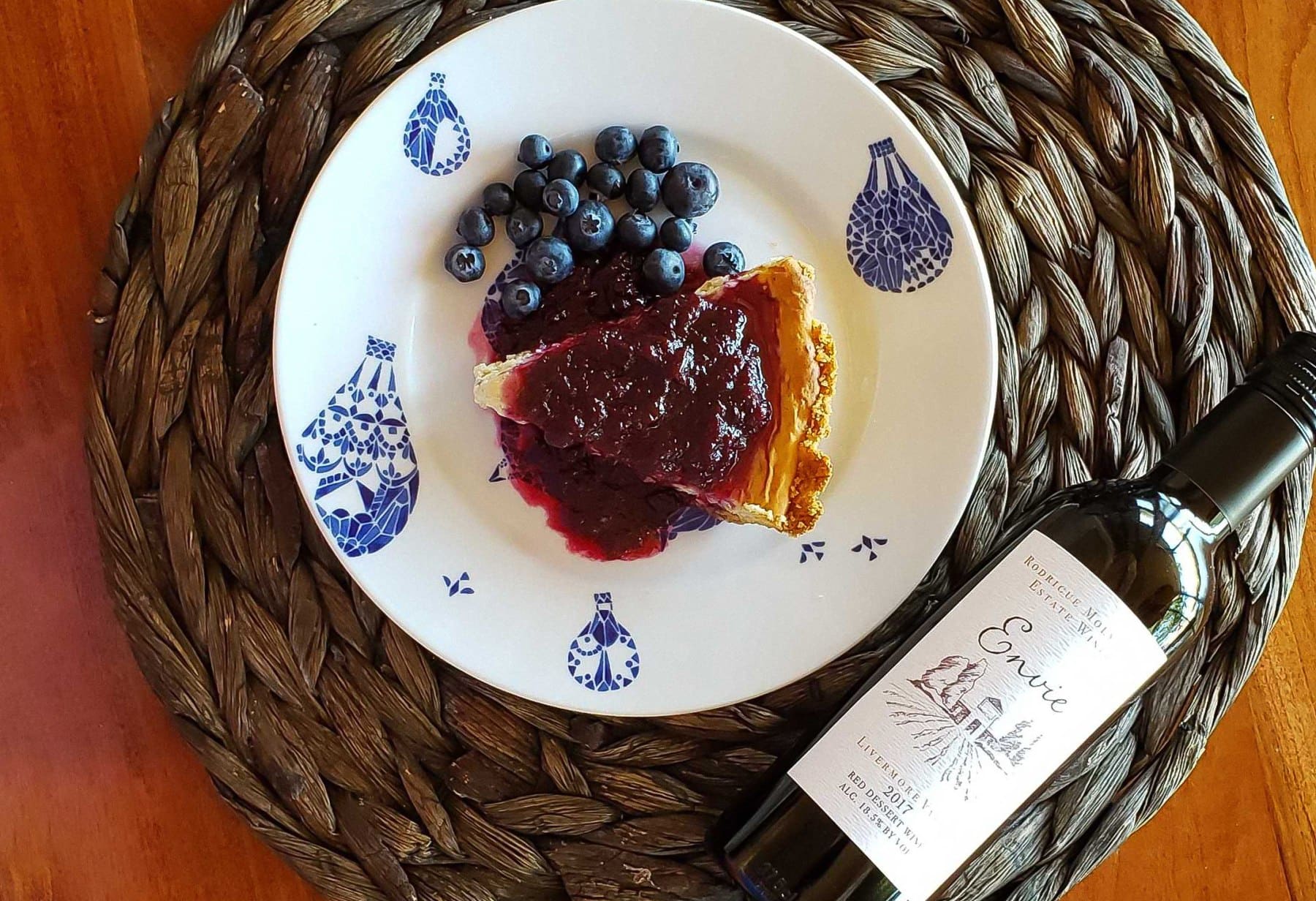 recipes in your inbox
Download Delicious Pairings & Recipes for Our Wines