Boutique Livermore AVA Wine
Shop Rodrigue Molyneaux
An exclusive library of Italian and Bordeaux-style wines that are approachable and lovingly curated, produced and packaged locally on our property. All ready for you to drink or cellar for future enjoyment.
Small Lot Wines and
Exclusive Estate Products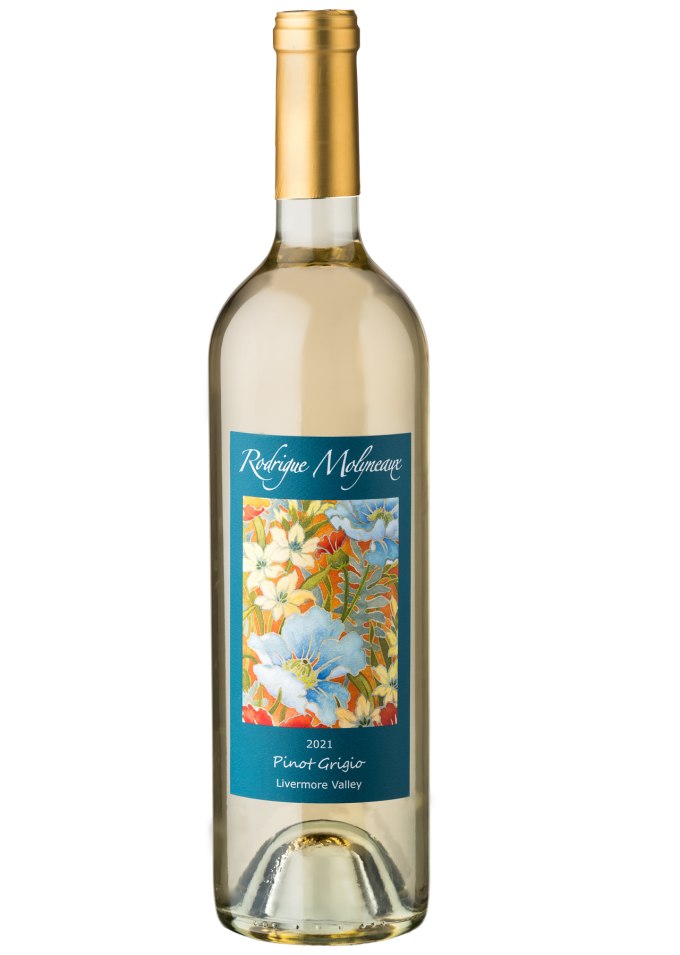 2021 Pinot Grigio
This austere, intensely crisp, clean white wine has gentle aromas of salty sea air, wet sand and seashells, tropical fruit salad, and vanilla custard. It has a lightness and mouth-watering acidity that refreshes with each sip. There are ethereal flavors of minerals and salt, with fruity white grapefruit papaya.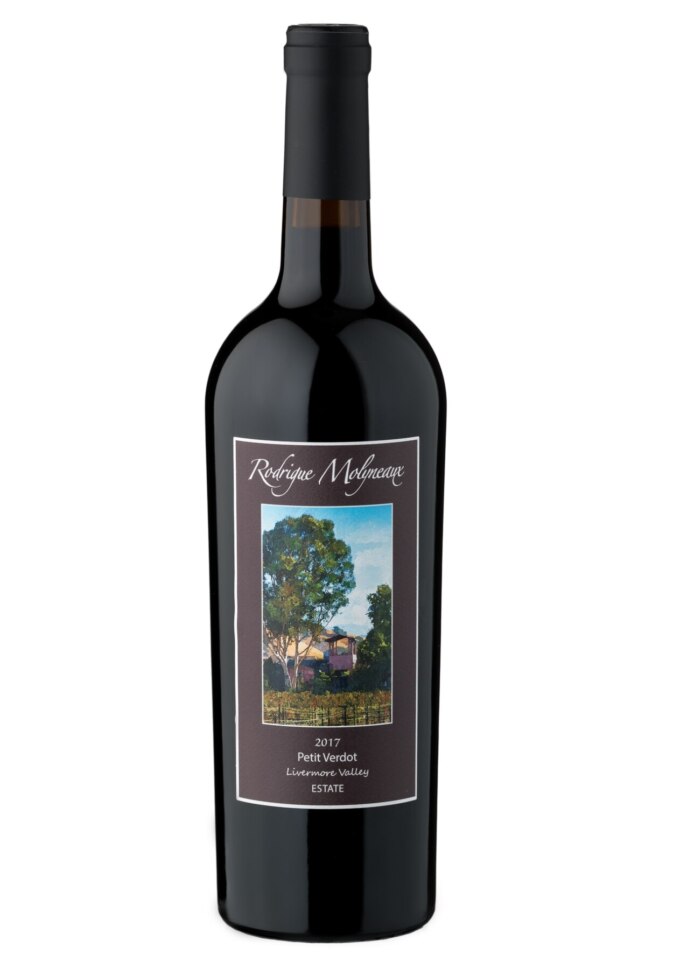 2017 Petit Verdot
This tightly wound wine is classic in style, with a polished texture backed by very firm, fine-grained tannins that cloak delicious black currant, mint, and cedar flavors. It shows hints of bottle bouquets already but should continue improving through at least 2027.
Jim Gordon, Wine Enthusiast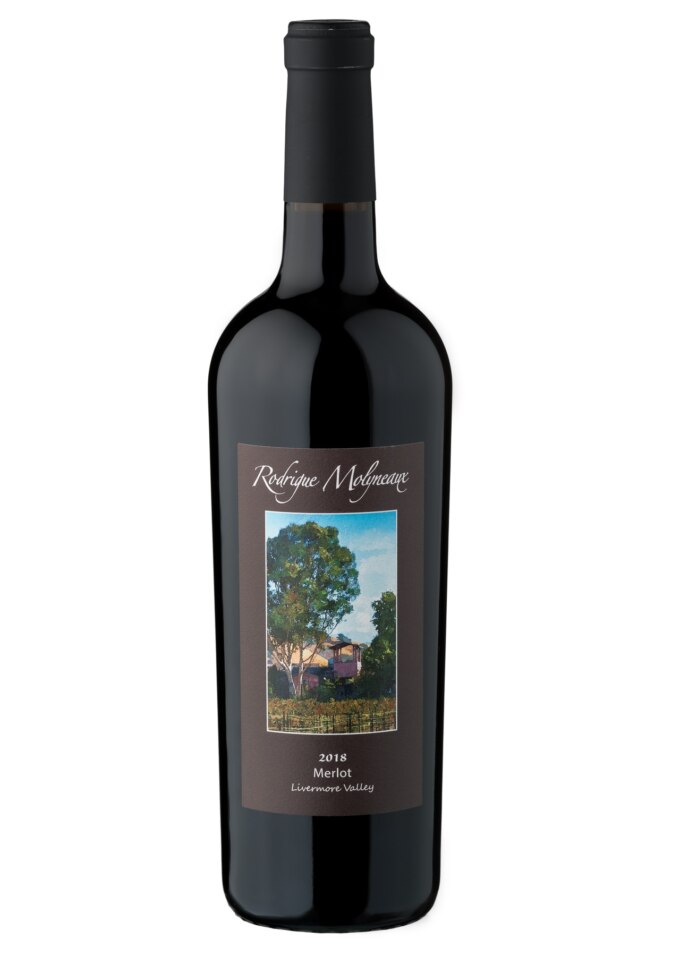 2018 Merlot
This hearty, well-balanced wine is a great reminder of how good Merlot can be. It's full-bodied and offers nicely concentrated black cherry and dark chocolate flavors on a lightly tannic texture. Enticing mint and cedar accents enhance the solid black fruit flavors.
Jim Gordon, Wine Enthusiast
Rodrigue Molyneaux Wines
Visit Our Shop
Club Member Wine Discounts
Wine Club members receive a generous 15-25% discount on all wine purchases. To take advantage of your discount please login to your member's account. Not a member yet? Learn about exclusive wine club features and join the Wine Club today.
Rodrigue Molyneaux winery and vineyards are family owned and hand-craft fine wines in a California country-style ranch in the Livermore Valley. The estate is a perfect place to stop by to sample some wines and even enjoy a picnic on the grounds while experiencing California wine country.

– steve ferree
San Jose Wine Examiner, Wine Writer